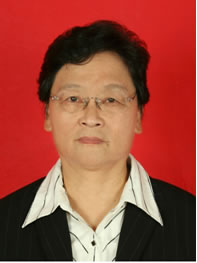 Professor Lin Xueyu was born in 1937 in the city of Fuzhou, Fujian Province. She specializes in hydrogeology and environmental geology. She was elected Academician by the Chinese Academy of Sciences in 1997.Professor Lin graduated from Changchun Geology College in 1957, majoring in hydrogeology and engineering geology. From 1980 to 1982 and 1990, she studied in the United States and Australia respectively.

She is currently the honorary dean of the Jilin University's College of New Energy and Environment, and the director of Jilin University's Water Resource and Environment Research Center a member of the Department of Water Resources and Resources.
She is also a professor for the College of Water Sciences of Beijing Normal University;
A member of the International Association of Hydro Geologists and the International Committee on Hydrological Sciences;
The deputy Director of the Sixth Governing Council of the Chinese Society for Mineralogy Petrology and Geochemistry;
The Deputy Director of the Academic Committee of the State Key Laboratory of Environmental Geochemistry;
The Director of the Academic Committee of Key Laboratory of the Ministry of Education.
In addition, Professor Lin is also the editor in chief of the Journal of Jilin University (Earth Science Edition); Board editor for the Journal of Transport in Porous Media, and the Journal of Hydrogeology & Engineering Geology.
In her early academic career, Professor Lin mainly engaged in theoretical and methodological research of groundwater management modelling, which brought China's groundwater management into a new level, incorporating systematic frameworks, models, and quantification approaches. Professor Lin has made huge impacts on regional and urban groundwater resource evaluations. She established one of the first groundwater quality models in China. In recent years, Professor Lin has shifted focus to the cleansing and control of groundwater pollution. She is one of the first Chinese scholars to engage in environmental hydrogeology and groundwater resource management.
Professor Lin's research has garnered wide recognition. She is the recipient of over 60 national, provincial or ministerial level research grants. She has also been awarded one second prize and two third prize from the National Scientific and Technological Progress Award; and three first prize and four second prize from provincial or ministerial level scientific and technological achievement awards. She has authored 18 books, and over 200 articles on peer reviewed journals across the world. As one of China's first masters and doctoral advisors in hydrogeology, Professor Lin has advised 55 PhD students (including three international PhD students), 50 master's students and 20 postdoctoral fellows.
Professor Lin has also been recognized by his social contributions. She is the recipient of the Outstanding Contribution For Young and Middle-Aged Professionals in Jilin Province, Jilin Medal of Merit, March 8 Women's Rights Standard Bearer, Changchun City and Jilin Province Exemplary Laborer Award, National Labor Day Medal.